Pat Hei Limited A young and energetic Gate accessory developer that provide the best solution to our valued customer ,The vertical solution provides the one stop solution to the customer. Convert their idea to our top quality, state of the gate hardware. Follow our control process flow and state of the art manufacturing process, every item we produce satisfy our customer's needs.
Our project management system is designed to meet different types of customers' demands and product characteristics. Our Professional engineering team prepare both mechanical and electronic design in house. Using the latest software, we could convert any idea to the finishing item by one stop. Property right is our most concern during our project development, we have the straight control on the dwg and idea we got. Our hardware could meet the most up-to-date requirement. We got a state of art tools shop to fabricate all our die casting and injection tools. And the imported powder coating system for the surface finishing process.

Our Quality to be follow the tightest standard from the world-famous brand requirement. We have the measurement on the critical dimension start from the tooling stage, to the data getting from the production stage to ensure the parts to be follow the requirement tolerance. We got the environment chamber and salt spraying chamber to keep check on the surfacing finishing quality and life.
Since 2009, Pat Hei has been an industry-leading manufacturer and marketer of Vinyl, Aluminum and wood fencing and railing products. Now, we're introducing the ideal product line to accompany our fences – Pat Hei Gate Solutions. Like a loyal guard dog, Pat Hei gate hardware products are strong and dependable. Whether you require security, safety or convenience, Pat Hei's innovative hinges, latches, drop rods and other gate accessories are the perfect complement to any gate, offering industry-leading features that serve as your eyes in the yard – and adjust to your unique needs. Pat Hei is always on duty, keeping your home SOLID. SIMPLE. SECURE.
Next, here are some tips for popular science on door hinge products. Fence Post – Vertical support from which the hinge and gate hangs. The post also attaches to the fence panel. Gate Upright – Vertical part of the gate where you mount the hinge arm. Size varies based upon the dimension and style of the gate. Gate Width and Weight – Width is the horizontal measurement of the gate. This measurement, along with the weight of the gate, will determine the load capacity your hinge can support. Gate Material – Common gate materials include wood, vinyl, aluminum and steel.
CYCLE TESTING——Any of our hinges that offer manual or self-closing options must go through and surpass 10-year full-cycle testing with 5 openings and closures a day. A cycle is defined as a full open/close segment; this testing duplicates, in accelerated form, the use a customer would subject the product to in the average lifetime of the product. To ensure endurance and performance under normal and maximum conditions of usage, the hinges are tested in various stages and under different conditions, from temperature variants to degree of closure. We also have products being tested and monitored in the field.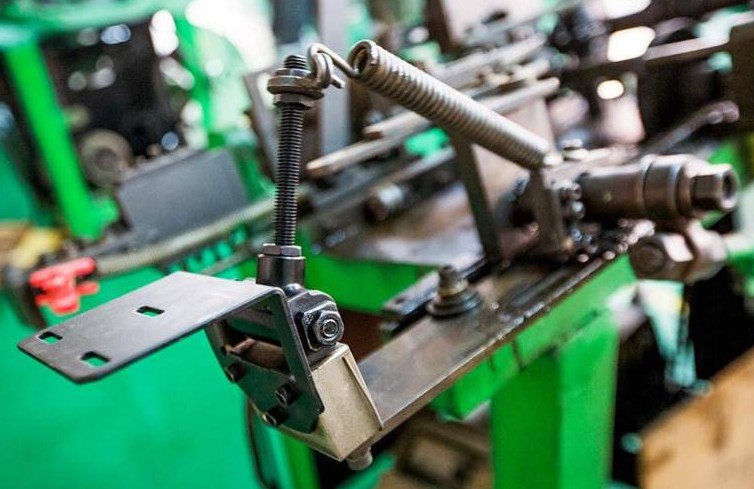 SALT SPRAY——All of our Pat Hei gate solutions go through industry standard ASTM B117 Salt Spray testing. B117 is the standard for testing corrosion resistance. We simulate exposure to a corrosive environment such as a seaside location, testing for variables such as salt, temperature, and humidity. In general, 1000 hours equates to 15 years of generic environmental exposure.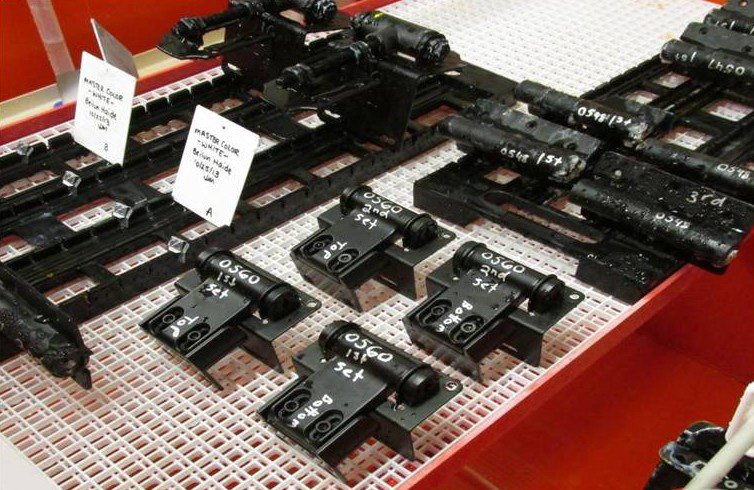 Adjustment Instructions For The Popular 3-WAY Adjustable Wrap Hinge: Mother Nature can make adjustments to your gate without you even knowing it. Over time, especially in colder climates, posts can shift due to ground freeze or simply from repeated use, causing a gate to become out of square. That's one reason why Pat Hei has developed 3-way adjustable hinges, offering the flexibility to adjust your gate horizontally and vertically, as well as customizing the closure tension.
To achieve vertical adjustments loosen and move the screws that mount to the post. Horizontal adjustments can be made on the arm of the hinge mounted to the gate by either loosening the screws or shifting the barrel. Channels in the mounting plates allow the hinge to slide up, down, in or out to get your gate back into square.
Pat Hei has a variety of hinge solutions to choose from, whether your gate is wood, vinyl, aluminum, steel, chain link, or a farm gate. We offer a range of styles such as butterfly hinges, ideally suited for aluminum and steel gates, as well as strap and wrap hinges, which work well on wood or vinyl gates with reinforced posts. Our hinges come in compact, standard and heavy-duty grades – whichever fits your gate material, key gate components, and style preference. A complete list of hinges by style and grade can be found on our website, or on the product packaging itself. Once you select the right hinge for your needs, you can complete your gate system with latches, drop rods and accessories.
Our entire line of steel or aluminum manual gate hardware products are zinc plated and then powder coated to withstand extreme weather conditions. An assortment of our gate hinges and gate latches are also available in stainless steel, which provides the ultimate resistance to extreme weather conditions.
These are the company and product introduction of PAT-HEI. We are committed to providing better and better service for our customers, which is your best choice.